All About Love has 14 tracks and each one is a love song, with vocals, harmonies and lush arrangements of piano, orchestra, keyboards and guitars.  There are six new songs from Alan plus eight well-known cover tunes including "Remember Me" from the movie "Coco", and the classic Carole King, Gerry Goffin song from the 60s, "Will You Still Love Me Tomorrow", all recorded with Alan's own unique arrangements.
Below you can download the free CD booklet with the track listing and the lyrics.
Download the CD or individual tracks here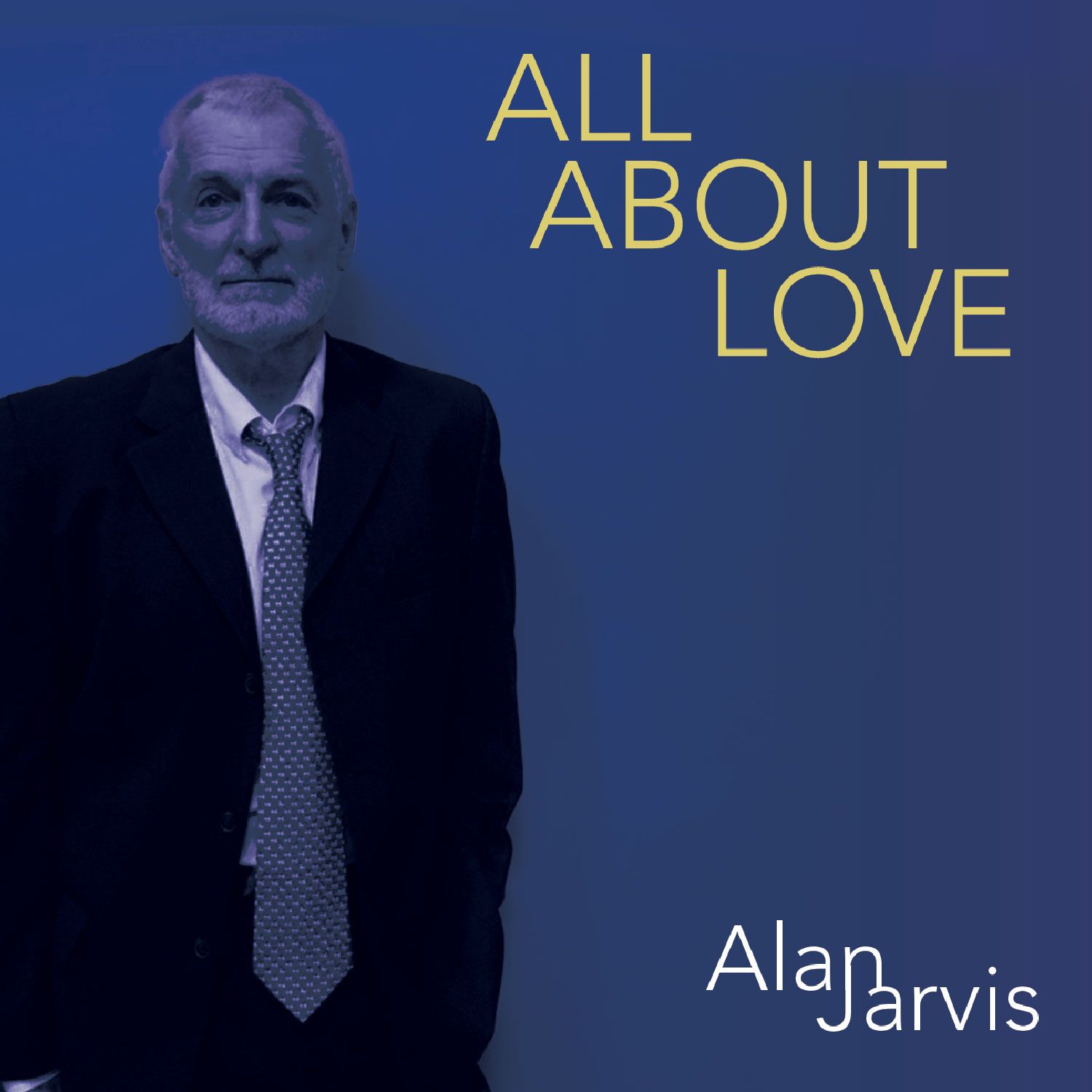 Alan is Canadian but was born in London, England.  Like a million other teenagers, he started playing acoustic guitar and singing Beatles songs when he was sixteen.  He began writing songs around the same time and he has now written more than 400.    
He started performing with just an acoustic guitar, then for many years was a member of a folk trio called "Breakaway" tackling 3-part harmonies on songs by the Eagles, America, Poco and Simon & Garfunkel.  After taking a break to focus on his business career, and starting a family, he sang and played lead guitar for seven years in a very successful rock and roll cover band called "Platinum". 
For more than 40 years, Alan has written and recorded music, starting on the kitchen table with a cheap condensor microphone and a portable cassette tape player.  Over the years he has steadily upgraded his home studio equipment and now records everything in a custom-designed studio located in Guelph, Ontario, Canada.  He writes and records music in a variety of styles including easy listening, pop and instrumentals. 
His studio is ideally suited to songwriters and performing musicians who want to record their own songs or covers, or create backing tracks for live performances. 
Contact Alan to set up a visit to see the studio and receive a free, no obligation consultation on how you could capture your music. 
Click on Contact at the top to send a message. 
Interview with Alan Jarvis
WHERE DID YOU GROW UP?   
I was born in London, England, but my family emigrated to South Africa when I was a teenager.  I lived there for many years before emigrating to Canada in 1988 with my wife and two daughters.  Canada has been our home ever since.
WHAT MADE YOU REALIZE THAT MUSIC WAS YOUR PATH?   
When I was 11 years old, I started singing along with 45rpm singles on our record player.  I got an acoustic guitar when I turned 16 and, since then, writing and recording have been a regular part of my life. 
HOW WOULD YOU DESCRIBE THE MUSIC THAT YOU TYPICALLY CREATE?   
Easy listening, pop, ballads, some rock and roll, folk, instrumentals and theme music.  I focus a lot on melody as I believe that is the heart and soul of any song. 
WHO ARE YOUR BIGGEST INFLUENCES?   
Andre Gagnon, Hans Zimmer, Secret Garden, Alan Silvestri, Marc Shaiman, James Horner and other top soundtrack composers.  When it comes to pop songs, it's Dan Fogelberg, Kenny Loggins, Richard Marx, Eagles and, of course, the Beatles.   
WHAT MAKES YOUR MUSIC UNIQUE?   
I try not to copy any artist or style which I hope makes it unique.  I am sure there are influences in there somewhere but I just let it flow - with the emphasis on writing a strong melody. 
HAS THERE BEEN A PARTICULAR MOMENT IN YOUR MUSICAL CAREER THAT YOU ARE MOST PROUD OF?   
The answer to that question is always the same....my latest CD!  The newest album, my eighth commercial release, is All About Love.  Besides six new songs from me, I have recorded eight other wonderful songs by amazing songwriters like Carole King, Leon Russell and Jason Robert Brown.  I've tried to create my own unique arrangements while still retaining the heart of the original version. 
WHAT'S NEXT?   
I'm always writing and recording my own music and I love helping songwriters and performers record their music so that they can present a high quality, professional product to talent scouts, publishers and record companies.